Remote access is the ability to get access to a computer or a network from a remote distance. Using this technology I will be able to remotely take control and repair your computer just as if I was sitting right next to you. During your remote access session YOU will be able to observe all repairs LIVE by watching your screen while I solve your problem.
During the session your computer's mouse cursor will actually move around on your computer screen right before your eyes. You can even watch and learn! Plus, YOU will be able to assume control at any time and no breach of security is possible.
When I am finished, the remote access connection will be permanently removed and I will be unable to reconnect, unless YOU choose to reinitiate another remote access session for further service. This entire process keeps you in complete control at all times, during and after the repair.I am  happy to explain this process over the phone to clarify any concerns that you may still have.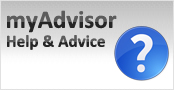 "I am a Certified IT Technician with 15 years Electrician experience and 9 years Sales experience. Therefore I have great customer service to go along with my expertise in Computers, Malware, the Internet, Home and Office Networks. Get in touch and lets work together!"